Turning Difficult Conversations into Breakthroughs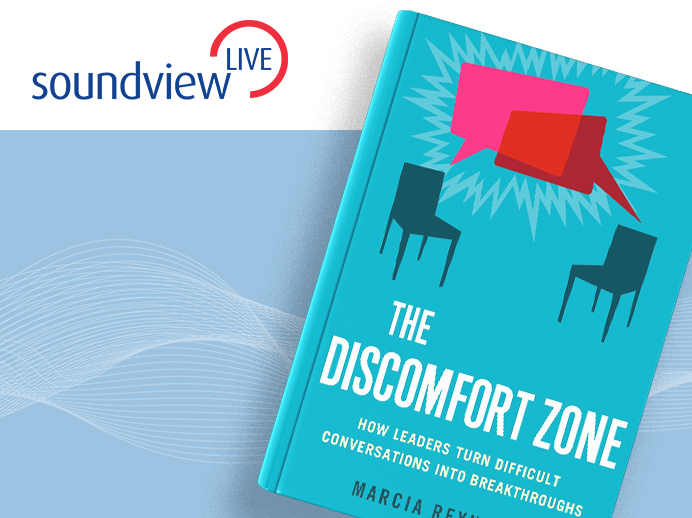 Leaders, managers, and coaches are charged with getting people to stretch their limits but are often unsuccessful. In this Soundview Live webinar, Turning Difficult Conversations into Breakthroughs, top leadership coach Marcia Reynolds shows the problem is that, incorrectly handled, difficult conversations create more resistance than growth. Reynolds offers a model and methods for discovering what to say so people change their own minds. As a result, leaders equip people to find their own solutions, see situations more strategically, and grow beyond their limitations.
About the Speaker
Marcia Reynolds
Dr. Marcia Reynolds, president of Covisioning LLC, is fascinated by the brain, especially what triggers enthusiasm and innovation. This fascination has led her down many roads in her desire to stay on top of the shifts in employee engagement and leadership development. On this journey, she wove together three areas of expertise: organizational change, coaching and emotional intelligence. She is able to draw on these areas as she works with her latest passion—changing the conversations leaders have at work. She feels the most effective leaders help people think more broadly for themselves. When leaders have powerful conversations that change people's minds from the inside out, the workplace comes alive with an eagerness to discover what is possible.
Back to all webinars
More Webinars