Leading Across New Borders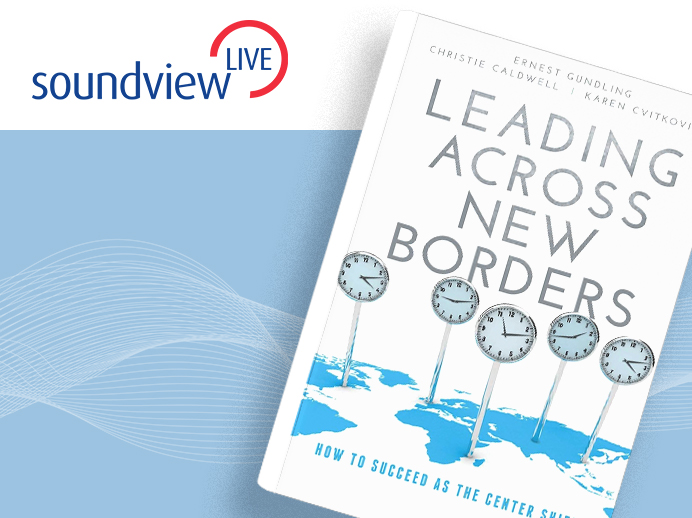 The trend toward global leadership has emerged full-blown amidst the rising global economy. Today's leadership must understand how to work effectively and efficiently across a variety of contexts. In this Soundview Live webinar, Ernest Gundling provides a roadmap to the new leadership paradigm, helping you expand your own skillset and create forward momentum.
You'll learn strategies and tools for working across cultures, leading inclusively, running a matrix team, innovating, integrating an acquisition, and making tough ethical choices. You will learn how to serve more numerous stakeholders and to achieve your goals in a complex organizational structure without having direct lines of authority.
About the Speaker
Ernest Gundling
Ernest Gundling, Ph.D, is cofounder and managing director of Meridian Resources Associates and has helped dozens of clients- including AT&T, Cisco, Deutsche Bank, Ford, GlaxoSmithKline, Hewlett-Packard, Honda, and 3M- develop strategic global approaches to leadership development, organization change, and innovation. He has lived and worked in Asia, Europe, and Mexico. Gundling is a lecturer at the Haas School of Business at the University
of California, Berkeley and author of The 3M Way to Innovtion.
Back to all webinars
More Webinars