Becoming a Master of Change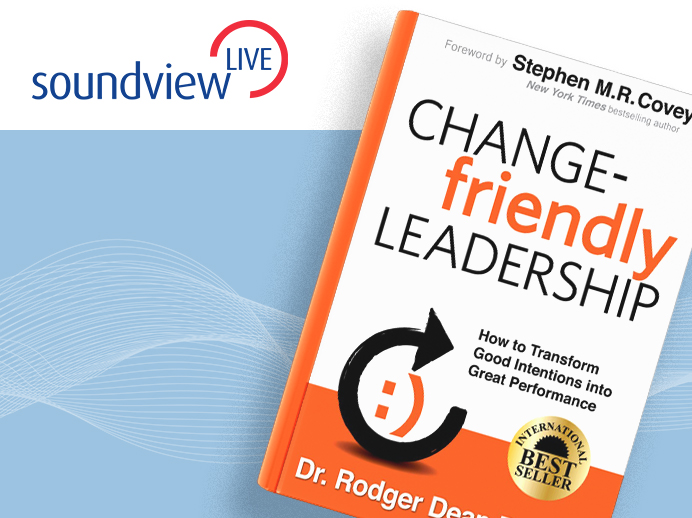 You've no doubt heard the old expression "the only constant is change." The trouble is that for most of us, change is stressful, even scary. But change doesn't have to be painful, or even unpleasant. It can be invigorating, inspiring, a chance to gather people around an energizing mission.
In this Soundview Live webinar, Becoming a Master of Change, Rodger Dean Duncan takes us beyond theory to provide a clear roadmap to successful change. Duncan describes what he calls "The Four T's," four simple strategies that provide the foundation for handling change. Then, he offers a clear, seven-step-system for managing it.
Available: audio recording, video recording, summary of Change-Friendly Leadership
About the Speaker
Rodger Dean Duncan
After an early career as an award-winning journalist and university professor, Dr. Rodger Dean Duncan founded Duncan Worldwide consultancy in 1972. His client roster includes American Airlines, IBM, Consolidated Edison, Sprint, Black & Veatch Engineering, eBay, the Federal Reserve Bank and presidential cabinet officers in two White House administrations.
A highly-sought-after speaker, trainer, and executive coach, Rodger is widely known for his expertise in the strategic management of change – for individuals as well as for organizations.
Back to all webinars