The Surprising Truth About What Motivates Us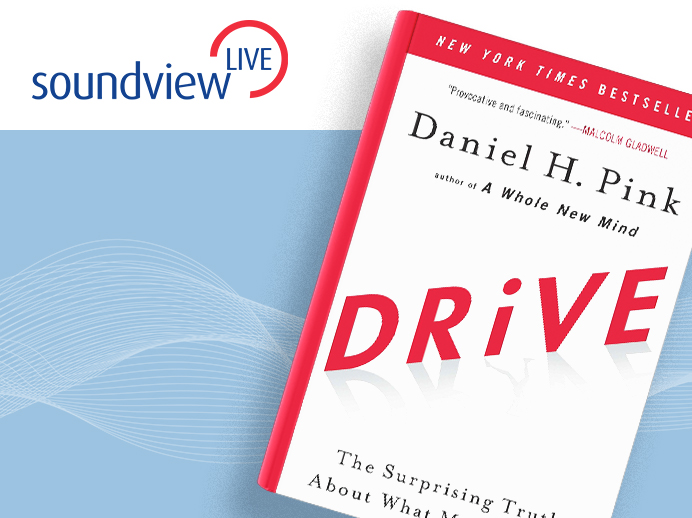 In this Soundview Live Webinar, Daniel Pink, author of Drive, examines the three elements of true motivation — autonomy, mastery, and purpose — and offers smart and surprising techniques for putting these into action. Along the way, he takes you to companies that are enlisting new approaches to motivation and introduce us to the scientists and entrepreneurs who are pointing a bold way forward.
The MP3 recording and slides from this event as well as a book review of Drive will be available to listen to or download from your Online Library immediately after check-out.
About the Speaker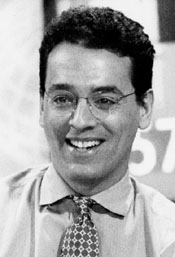 Daniel H. Pink
Daniel Pink is the author of A Whole New Mind, the groundbreaking guide to surviving, thriving, and finding meaning in an outsourced, automated, upside down world. Now in its tenth North American printing, A Whole New Mind has been translated into 12 languages and appeared across Europe and Asia in 2006. Several publications — including strategy+business, The Miami Herald, and Fast Company — named it one of the Best Business Books of 2005.
Dan's first book, Free Agent Nation, about the growing ranks of people who work for themselves, was a Washington Post nonfiction bestseller and business bestseller in the U.S. and Canada. Publishers Weekly says the book "has become a cornerstone of employee-management relations."
Dan is a Contributing Editor at Wired. His articles on business and technology have appeared in The New York Times, Harvard Business Review, Fast Company, and other publications. He also writes "The Trend Desk" column for Yahoo! Finance.
A popular speaker, Dan has lectured on work, business, and economic transformation to corporations, associations, and universities around the world. He's provided analysis on dozens of television and radio broadcasts — including CNBC's "Power Lunch," ABC's "World News Tonight," NPR's "Morning Edition," and American Public Media's "Marketplace." And as an independent business consultant, he's advised start-up ventures and Fortune 100 companies on recruiting, business trends, and work practices.
Dan lives in Washington, D.C. with his wife and their three children.
Back to all webinars