The Seven Disciplines of Leadership Sustainability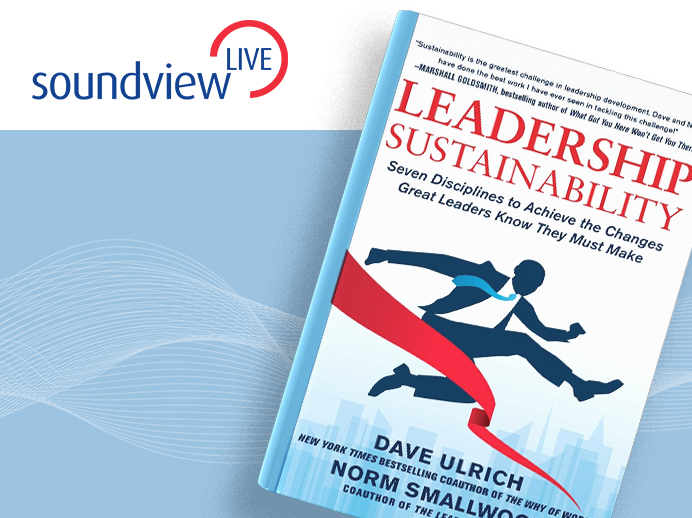 In this Soundview Live webinar, The Seven Disciplines for Leadership Sustainability, Dave Ulrich helps you sustain the changes you need to make in order to become a stronger and more effective and inspiring leader. He provides a sophisticated, detailed model presented in an easy-to-understand way that you can put to use immediately. Synthesizing research from business, psychology and sociology, Ulrich provides an integrated set of disciplines that can make the difference between good intentions and effective action.
Available: audio recording, video recording, slides
About the Speaker
Dave Ulrich
Dave Ulrich is a Professor of Business at the University of Michigan and a partner at the RBL Group, a consulting firm focused on helping organizations and leaders deliver value. He studies how organizations build capabilities of speed, learning, collaboration, accountability, talent, and leadership through leveraging human resources. He has helped generate award winning data bases that assess alignment between strategies, human resource practices and HR competencies.
He edited Human Resource Management 1990-1999 and served on editorial board of four Journals. He sits on the Board of Directors for Herman Miller, and Board of Trustees at Southern Virginia University, and is a Fellow in the National Academy of Human Resources. He has consulted and done research with over half of the Fortune 200.
Back to all webinars