The Secret of World-Class Performers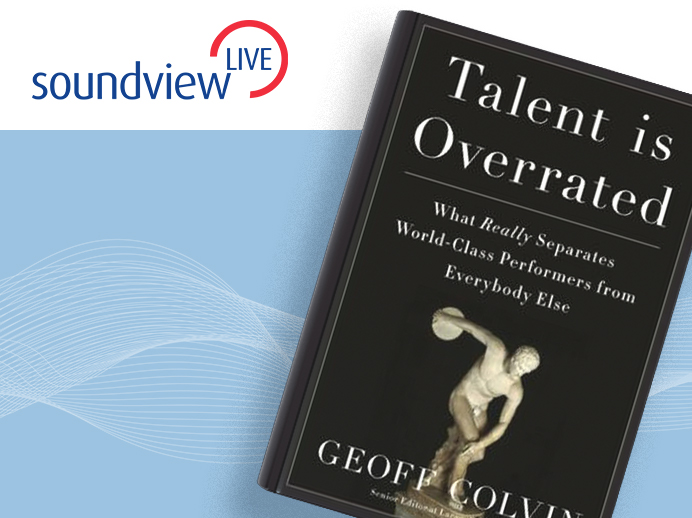 Geoff Colvin deconstructs the myth of "born talent" to show that natural abilities don't explain great performance. Whether it's Warren Buffet, Apolo Ohno or Yo-Yo Ma, the key to their success is something called "deliberate practice."
The MP3 recording and slides from this event as well as a book summary for Talent is Overrated will be available to listen to or download from your Online Library immediately after check-out.
About the Speaker
Geoff Colvin
Geoff Colvin, Fortune's senior editor at large, is one of America's most respected journalists. He lectures widely and is the regular lead moderator for the Fortune Global Forum. A frequent television guest, Colvin also appears daily on the CBS Radio network, reaching seven million listeners each week. He co-anchored Wall Street Week on PBS for three years.
Back to all webinars
More Webinars

Unexpected Lessons for Managing Your Boss and Career

Speaker: Karol M. Wasylyshyn

Watch

Proven Strategies for Selling Yourself in Any Situation

Speaker: Frances Cole Jones

Watch

Communication Excellence in Motion: How to Communicate Persuasively

Speaker: Sue Guiher

Watch