The Revolution That's Transforming Everything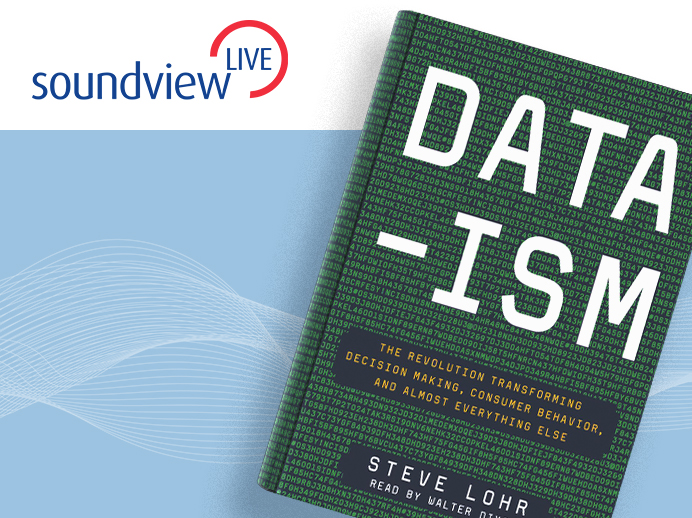 Coal, iron ore, and oil were the key productive assets that fueled the Industrial Revolution. Today, Data is the vital raw material of the information economy. The explosive abundance of this digital asset, more than doubling every two years, is creating a new world of opportunity and challenge.
In this Soundview Live webinar, The Revolution That's Transforming Everything, Steve Lohr explains how individuals and institutions will need to exploit, protect, and manage their data to stay competitive in the coming years. Filled with rich examples and anecdotes of the various ways in which the rise of Big Data is affecting everyday life, it raises provocative questions about policy and practice that have wide implications for all of our lives.
About the Speaker
Back to all webinars