The Remarkable Story of a Big Data Visionary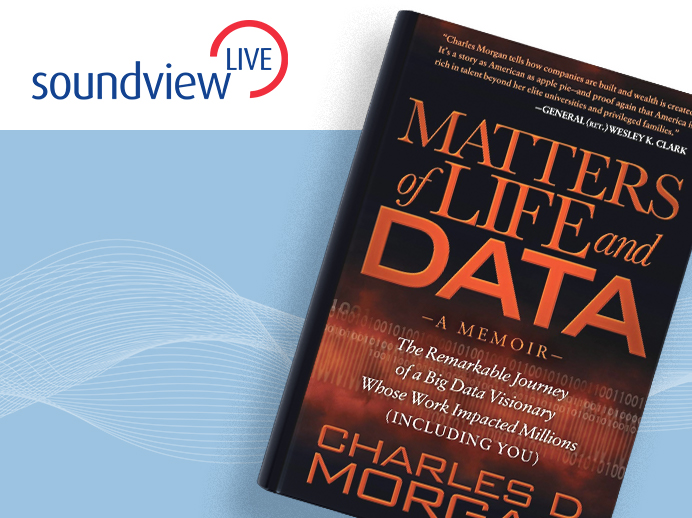 In this Soundview Live webinar, The Remarkable Story of a Big Data Visionary, Charles Morgan will tell us about the data mining gold rush, with a cast of characters in whom you'll find ambition, arrogance, jealousy, pride, fear, recklessness, anger, lust, viciousness, greed, revenge, betrayal, and then some. It is a messy story. In the big picture, this could be called a narrative of America since World War II. But in the micro telling, think of it this way: The man who opened your lives to Big Data finally bares his own.
About the Speaker
Charles Morgan
Charles D. Morgan is the Chairman & CEO of PrivacyStar, a private company developing and marketing solutions helping protect consumers' phone privacy. In addition to his executive leadership, Charles actively leads technology and solution strategy development.
Charles has extensive experience managing and investing in private and public companies. As Founder, Chairman & CEO of Acxiom Corporation (NASDAQ: ACXM), world leader in data gathering and its accompanying technology, he grew Acxiom from an early-stage company to an international corporation growing to $1.4 billion in annual revenue during his tenure as CEO from 1972 to 2008.
Back to all webinars