Becoming a Virtual Executive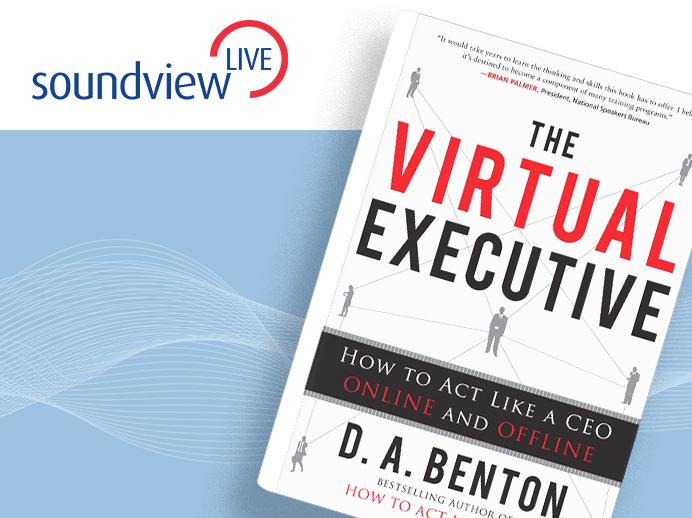 In this Soundview Live webinar, Becoming a Virtual Executive, world-renowned CEO coach and bestselling author Debra Benton teaches you everything you need to know to navigate today's seemingly endless choices of social media and virtual communication tools in order to stay relevant in a sea of competition. From videoconferencing, instant messaging, and webinars to LinkedIn, Facebook, and Twitter, Benton explains how and when to use each platform.
Becoming a Virtual Executive is your guide to boldly leading your organization into the future by embracing digital communication platforms, tailoring them to your needs, and using them to build your personal brand for the long run.
The audio recording, video recording, and slides will be available to listen to or download from your Online Library immediately after check-out.
About the Speaker
Debra Benton
Debra Benton is an effective, charismatic, and powerful speaker/consultant/author who has been in business successfully for over 30 years having founded Benton Management Resources in 1976. Her client list reads like a Who's Who in successful business today. Benton's style and ability to influence positive change has put people "in office," made companies millions, accelerated career advancement and created a beneficial ripple effect throughout numerous organizations.
Back to all webinars