The "Make Mom Proud" Standard for How to Treat Your Customers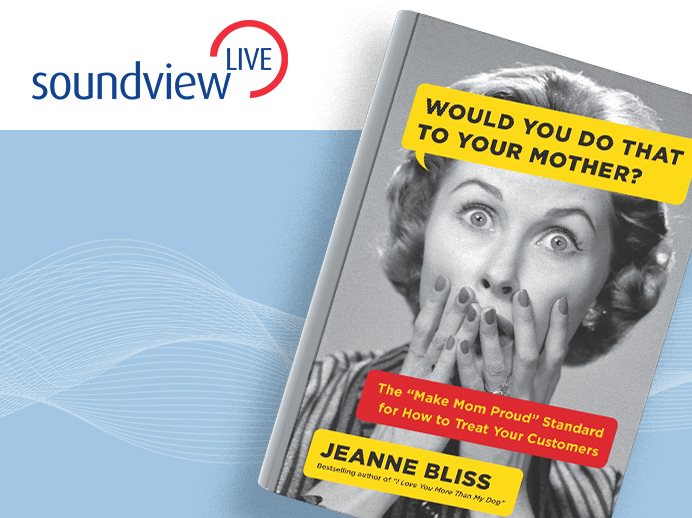 Customer experience pioneer Jeanne Bliss shows why "Make Mom Proud" companies outperform their competition. Her 5-step guide to customer experience and culture transformation makes this achievement possible. Bliss urges companies to make business personal to earn ardent fans and admirers, by focusing on one deceptively simple question: "Would you do that to your mother?"
In preparation for her book of the same name, Bliss scoured the marketplace seeking companies who excel at living their core values, grounded in what we all learned as kids. In this Soundview Live webinar, she offers a five-step plan for evaluating your current behaviors and implementing actions at every level of the organization.
About the Speaker
Back to all webinars
More Webinars