The Breakthrough Strategy to Unleash People, Profit, and Performance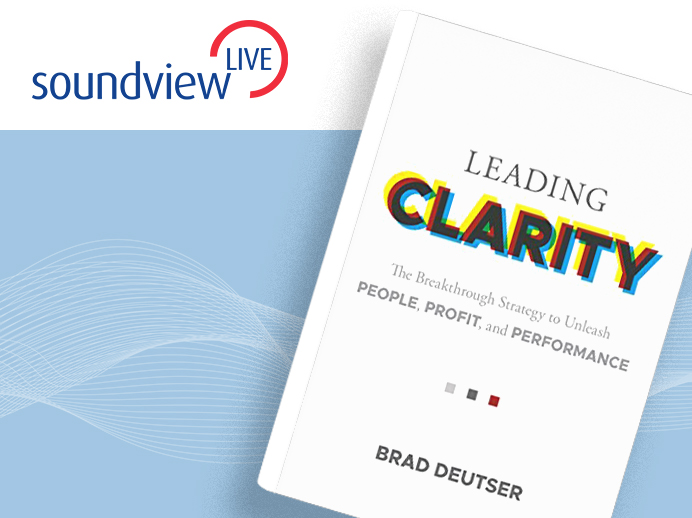 Too often, individuals and organizations become bogged down with competing priorities and the constant press of daily demands.
This Soundview Live webinar takes you beyond understanding the strengths and weaknesses of individuals and teams and guides you through a dynamic process that unveils what is most critical and most enduring about your business. Represented in the themes of his book, Leading Clarity, Brad Deutser provides a proven, time-tested strategy that has brought dynamic results to hundreds of organizations of all scope and size.
About the Speaker
Back to all webinars