Authentic Presence and Presentation Skills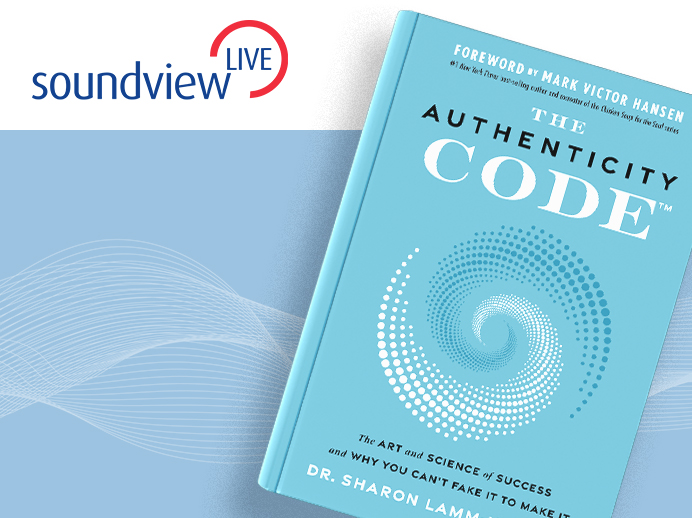 In this Soundview Live webinar, global thought leader and author of The Authenticity Code, Dr. Sharon Lamm-Hartman delivers the proven tools to become a more authentic leader by encouraging you to look within yourself and decide who you truly are, what you really want from life and work―and how to go about getting it.
In This Webinar, You Will Learn:
How the Authenticity Code can help you achieve your desired success.
How to grow your organization's presence and sales.
How to improve presentations, communication, and influence.
How to retain and promote employees.
About the Speaker
Sharon Lamm-Hartman
Dr. Sharon Lamm-Hartman has 25+ years of award-winning experience as CEO and founder of Inside-Out Learning, Inc., a WBENC-certified global leadership, team and organization development consulting firm. IOL works with Fortune 500, mid- and small-size businesses to level up their professional, leadership, and communication skills.
With a doctorate in leadership and organization development from Columbia University and a masters from Cornell, she is a CEO, leadership development consultant, certified executive coach, speaker, writer, educator, wife, and mother. Dr. Sharon has been an Adjunct Faculty Member at Columbia University and The Center for Creative Leadership and worked with thousands of leaders worldwide.
Back to all webinars
More Webinars