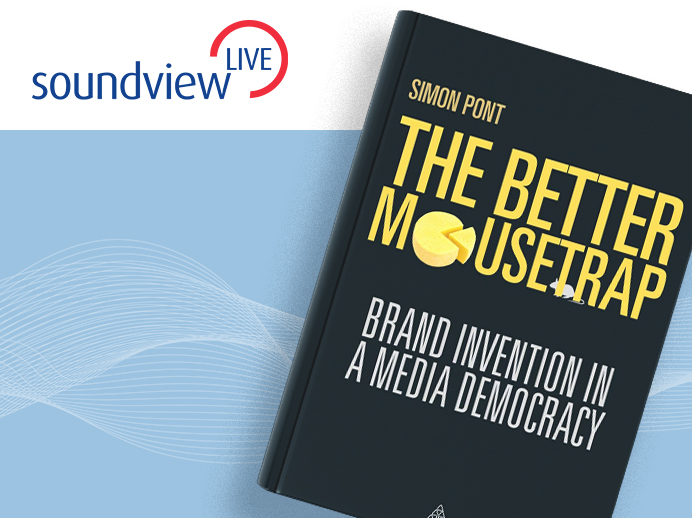 Advertising can be great. Great advertising, that is. Brands can live or die on the power of their advertising and the advertiser's role is to build better mousetraps. But why do we love certain brands — the ones that feel like ours — and passionately or indifferently reject the rest?
In this Soundview Live webinar, The Better Mousetrap, Simon Pont gives readers an accessible, provocative and insightful glimpse into the brand and advertising strategies of some of the world's leading companies. From Google to the BBC, Apple to Nike, McDonalds to Cadbury, Simon provides expert critique on how and why certain brands succeed in a world being redefined by digital media.
About the Speaker
Simon Pont
Simon Pont is a British writer, commentator and brand-builder, and is currently Chief Strategy Officer at agency network Vizeum. His agency career includes being part of Saatchi & Saatchi and Naked Communications, the pioneers of Communications Planning. Hollywood movie studios, Icelandic investment banks, British chocolate bars and Middle Eastern airlines figure among his time on the inside of Adland.
Simon is the non-fiction author of 'The Better Mousetrap: Brand Invention in a Media Democracy' (2012) and 'Digital State: How the Internet is Changing Everything' (2013). Both titles are published worldwide, through Kogan Page.
Back to all webinars
More Webinars