How to Create an Authentic and Competitive Position in the Market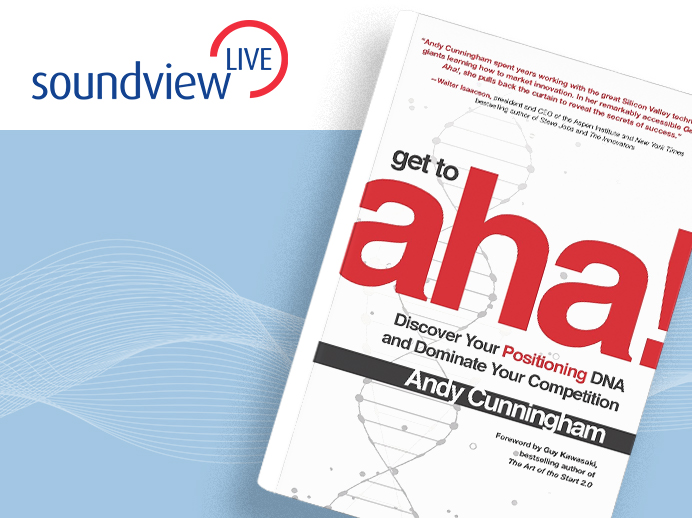 Andy Cunningham has been at the forefront of tech and innovation since day one, and helping companies create new product categories ever since. Now she reveals the winning framework she uses to transform markets and industries.
In this Soundview Live webinar, Cunningham presents a clear step-by-step framework that will help you determine your company's precise position in the marketing landscape. Then and only then can you create a branding and marketing strategy that will build market momentum and crush the competition.
About the Speaker
Back to all webinars
More Webinars