Tap Into the Power of Human Connection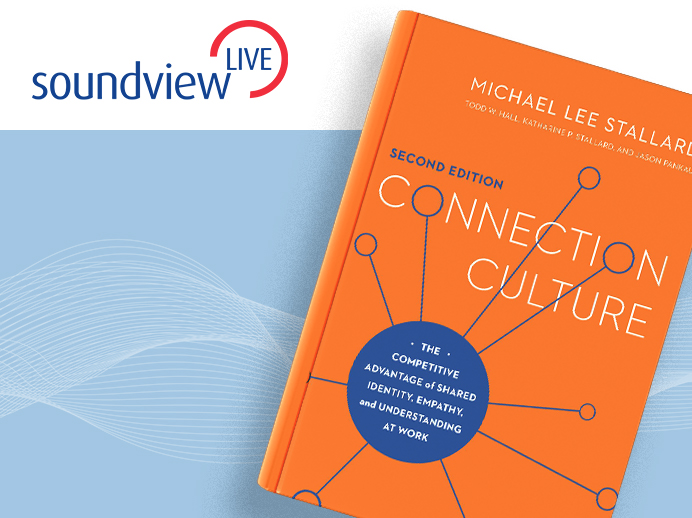 Join author of Connection Culture, Michael Lee Stallard as he teaches the importance of fostering a connection culture in your organization.
In this Soundview Live webinar, Stallard challenges leaders to take the first step toward change that will give everyone you lead a competitive advantage by creating a thriving organization where employees feel valued, the environment is energized, and high productivity and innovation are the norm.
About the Speaker
Michael Lee Stallard
Michael Lee Stallard is the co-founder and president of E Pluribus Partners. Michael's ideas have been in the media including The Wall Street Journal, The New York Times, Leader to Leader, Rotman (Canada), Shukan Diayamondo (Japan), Developing HR Strategy (UK), The Economic Times (India), and Capital (Dubai). He is a regular contributor to the CEO Advisor column of FoxBusiness.com and to SmartBrief on Leadership. His blog has been recognized as one of the top blogs on leadership and Michael has been recognized at a top online influencer on leadership.
Prior to founding E Pluribus Partners, Michael was Chief Marketing Officer for the private wealth management businesses of Morgan Stanley and Charles Schwab. The programs identified and implemented by the team he assembled and led at Morgan Stanley contributed to doubling the business unit's revenues over a two-and-a-half year period. The practices he and his team developed became the genesis for his approach to elevating the productivity and innovation of individuals and organizations.
Back to all webinars
More Webinars