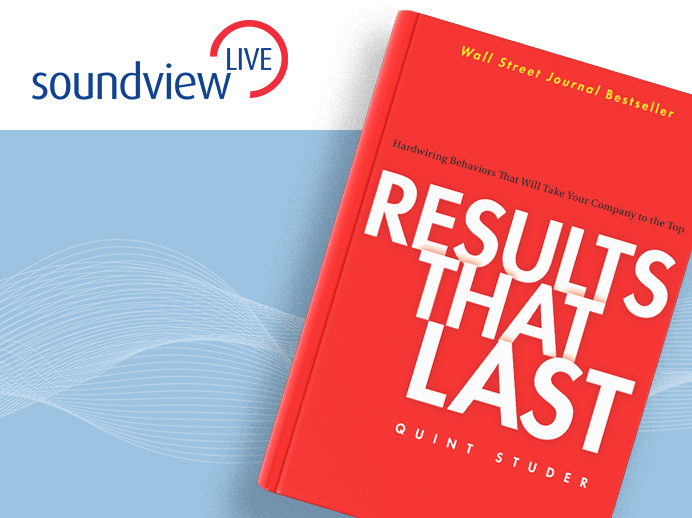 Insights from Studer's latest book, Results That Last.
Quint Studer has built a thriving career on helping healthcare companies achieve maximum effectiveness and consistent bottom-line results. Now, in Results That Last, he brings his ideas to the rest of the business world. Studer teaches leaders in every industry how to apply his tactics and strategies to their own organizations to build a corporate culture that consistently reaches and exceeds its goals. He has a gift for helping struggling companies implement and hardwire brilliantly simple fixes that solve larger problems in a self-perpetuating, almost organic way. Soundview's audio conference with Mr. Studer provides compelling real-world stories that bring Studer's prescriptions to vibrant life. Results That Last offers sound, proven tactics for turning troubled businesses into consistent moneymakers.
The MP3 recording and slides from this event as well as a Speed Review for Results That Last will be available to listen to or download from your Online Library immediately after check-out.
About the Speaker
Back to all webinars