Navigating Uncertainty to Ensure Better Decision-Making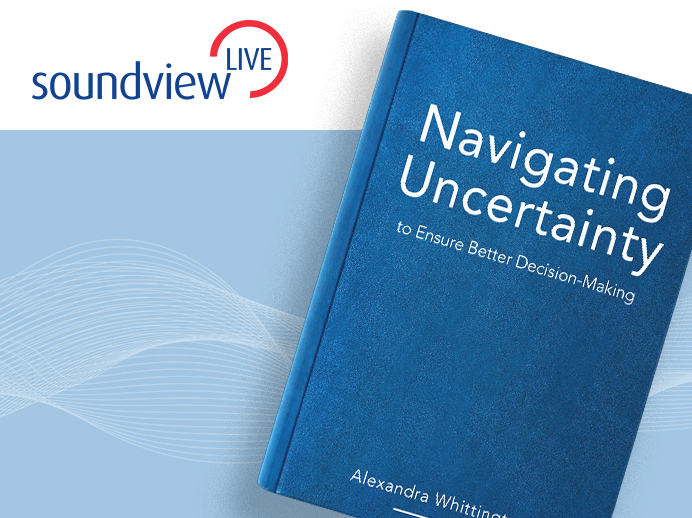 Change is inevitable, but we aren't always prepared for it. It is important to make sure we embrace futuristic thinking and not cling to the past, especially being at the sharp end of decision-making.
This Soundview Live webinar gives readers an edge on interpreting and managing early indicators of future disruption. Supporting the book, Leading Exponential Futures, this webinar is aimed at leaders interested in anticipating and driving the direction of change, rather than riding it out.
About the Speaker
Back to all webinars