Leadership Sales Coaching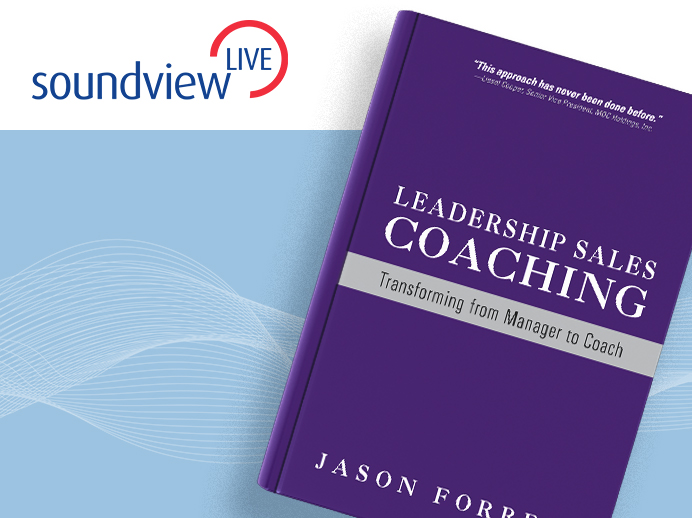 In this Soundview Live webinar, Leadership Sales Coaching, Jason Forrest shares hard-hitting strategies for transforming managers to coaches and companies into sales organizations. Driven by the core philosophy that when beliefs are in line, the right behaviors follow, this webinar is a must-see for any sales manager looking to lead his or her sales team to the next level and develop sales professionals into the best version of themselves. What we believe, how we feel, how we think, and how we see ourselves have more influence over our sales success than what we do. And the coaching we get along the way makes all the difference. The session will cover knowing your people (and yourselves), coaching to win, and leading rather than yielding. 
About the Speaker
Jason Forrest
As a sales professional, author, speaker, and sales coach, Jason's job is to help sales professionals increase sales and retention rates through Leadership Selling, Leadership Sales Coaching, and Leadership Sales Culture training. Jason grew up under the influence of his father (a business owner and professional salesperson), his mother, (a persuasive speaking professor), and Zig Ziglar (his Sunday school teacher and world-famous salesperson/motivational speaker). Jason learned sales by selling rather than observing. These influences and experiences shaped him into who he is today-a salesperson first, a trainer on a mission, a national speaker, and a coach who pushes sales organizations to become the best version of themselves.
Back to all webinars
More Webinars