How We Relate to People, Products & Companies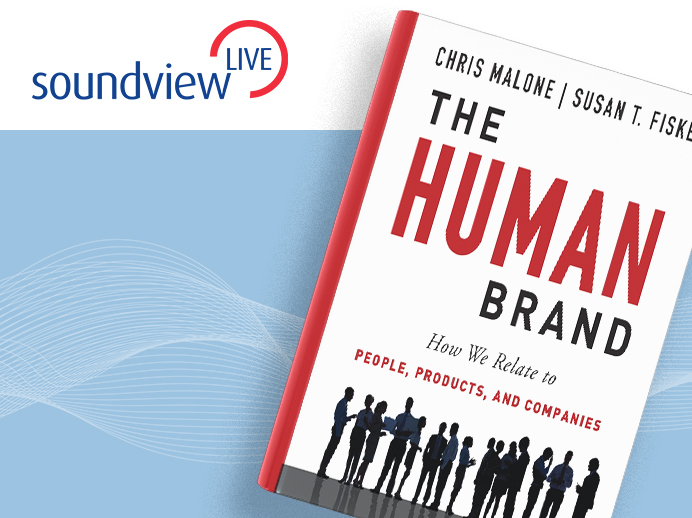 We hate our banks, love our smartphones, and think the cable company is out to get us. What's actually going on in our brains when we make these judgments? In this Soundview Live webinar, How We Relate to People, Products & Companies, Chris Malone will demonstrate that our perceptions arise from spontaneous judgments on warmth and competence, the same two factors that also determine our impressions of people. We see companies and brands the same way we automatically perceive, judge, and behave toward one another. As a result, to achieve sustained success, companies must forge genuine relationships with customers. And as customers, we have a right to expect relational accountability from the companies and brands we support.
About the Speaker
Chris Malone
Chris is a consultant and keynote speaker who helps clients achieve sustained business growth and performance.  As Founder of Fidelum Partners, he has worked with hundreds of senior executives in organizations ranging from Fortune 500 companies to start-ups and non-profits. Chris has over twenty years of sales, marketing, consulting, and organizational leadership experience, and a track record of driving growth and profitability. He was chief marketing officer at Choice Hotels International and senior vice president of marketing at ARAMARK Corporation, and has held senior marketing and sales positions at leading organizations including the Coca-Cola Company, the National Basketball Association, and Procter & Gamble. He lives in the Philadelphia area with his wife and three sons.
Back to all webinars