How to Turn Problem People into Productive Team Players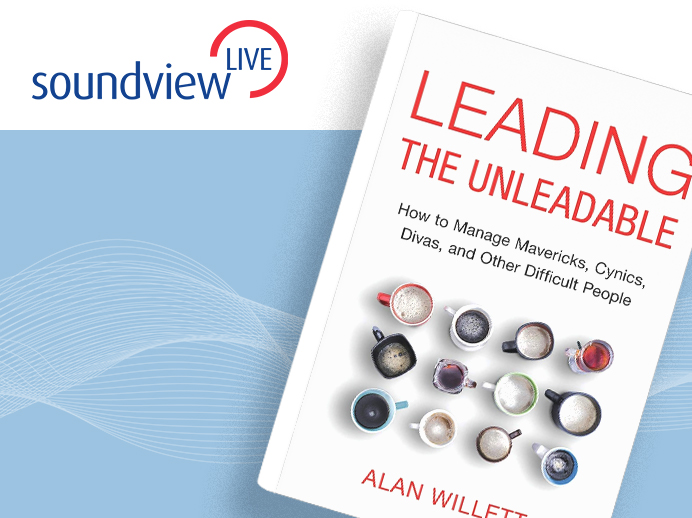 The control-freak, the narcissist, the slacker, the cynic… Difficult people are the worst part of a manager's job.
Trouble comes from direct reports, people on the side, and above. The trouble can include outbursts, irrational demands, griping, and other behaviors that can disrupt the entire group. These troublesome behaviors need to be dealt with–and it's your responsibility to deal with them.
In this Soundview Live webinar, Alan Willett turns this dreaded chore into a process that doesn't just improve behaviors, but provides the opportunity to energize the whole team.
Once you realize the potential for change, Willett's simple steps explain how to right even the most hopeless situations.  Prepare to transform the troublesome to the tremendous.
About the Speaker
Back to all webinars