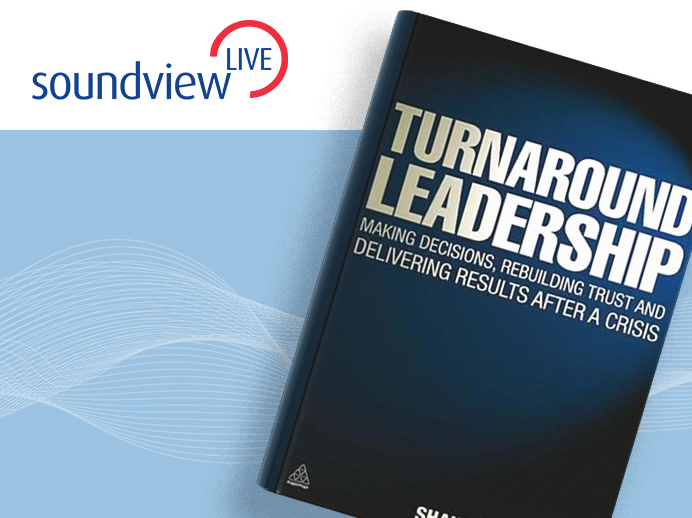 The simple fact is that if you are in business for any reasonable period of time, you will have to manage and lead through a crisis.
In this Soundview Live webinar, Leading Through a Crisis, Shaun O'Callaghan shows you how to guide your company through the tough times and profit from the changes that are happening. Not only will it enable you to rebuild your business after a crisis, through developing the skills required during the recovery phase, it will also help you to identify the causes of a potential crisis and so take action to avoid one in the first place.
The audio recording, video recording, slides, and the summary of Turnaround Leadership will be available to listen to or download from your Online Library immediately after check-out.
About the Speaker
Back to all webinars
More Webinars