How to Discover Your Leadership Voice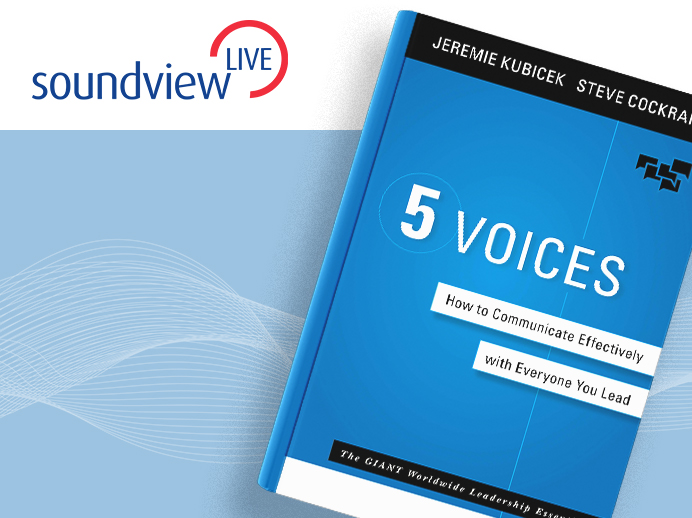 In order to lead others effectively, we need a true understanding of ourselves, our natural tendencies and patterns of behavior. Are you focused on relationships, values, and people? Or are you oriented more toward tradition, money, and resources? Do you know how others hear your voice? Do you appreciate the contributions of others on your team?
In this Soundview Live webinar, How to Discover Your Leadership Voice, Steve Cockram will help you identify your natural leadership style, and give you a framework for leveraging your strengths.
About the Speaker
Steve Cockram
STEVE COCKRAM is co-founder of GiANT Worldwide and a recognized expert on personality development, applied leadership learning and culture change with executive teams and organizations around the world. Steve is a sought- after speaker and teacher on apprenticeship, personality development and team building. He resides in London with his wife and three children.
Back to all webinars
More Webinars