How to Lead Your Business Through the Global Tilt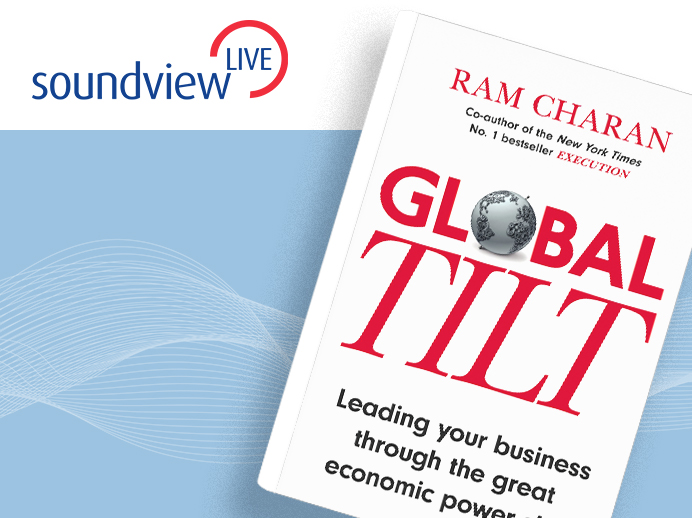 The greatest change in business history is happening right now. What are you going to do about it? Ram Charan has spent more time than anyone else on the ground observing and analyzing what he calls the "Global Tilt." In this Soundview Live webinar, How to Lead Your Business Through the Global Tilt, he gives business leaders the tools to detect trends that cut across not just industries but also countries, rethink the economic and business principles they rely on, and adapt to the speed of innovation and unprecedented needs of the new global economy.
Available: audio recording, video recording, slides
About the Speaker
Ram Charan
Ram Charan is a bestselling author, teacher, and world renown advisor to CEOs and other business leaders of some of the world's best-known companies, including Toyota, Bank of America, Aditya Birla Group, Novartis, Fast Retailing (Uniqlo), and Humana. The author of close to forty books, four of which were bestsellers, he is known for providing real-world solutions— the kind of advice you can use Monday morning. His book Execution, lauded for its practicality, spent more than 150 weeks on the New York Times best-seller list.
Back to all webinars
More Webinars