How to Stay Relevant in a Fast-Changing World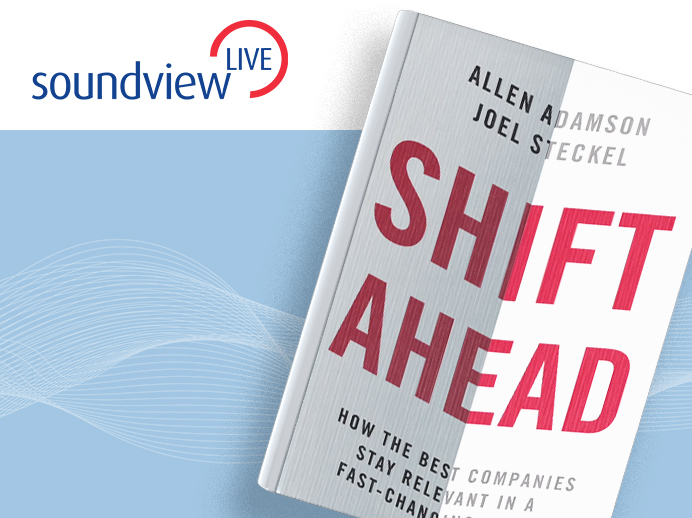 Why is it that some organizations can continually evolve to meet the times and the marketplace, and others can't? How do some businesses recognize the right moment to shift, and others, ruefully, only after it's too late?
In this Soundview Live webinar, Allen Adamson offers a smart, calculated approach to knowing when to change course and how to pull it off.
About the Speaker
Allen Adamson
Allen P. Adamson is a noted industry expert in all disciplines of branding. He's worked with a broad spectrum of clients in industries ranging from packaged goods and technology, to health care and financial services, to hospitality and entertainment, as well as brands in the non-profit sector. Allen is Co-founder of Metaforce, a team of "special forces" that help organizations identify and activate the right growth strategies. Prior to Metaforce, Allen was Chairman, North America of Landor Associates, a global branding firm. Under his leadership, the company partnered with a wide array of iconic brands, including Accenture, GE, Johnson & Johnson, FedEx, HBO, Marriott, MetLife, P&G, Sony, and Verizon. Before Landor, Allen was an executive at Unilever, responsible for leading marketing for a number of major packaged goods brands. Previously, he held senior management positions at Ogilvy & Mather and DMB&B.
Back to all webinars
More Webinars