How to Integrate Brand and Culture to Power Your Company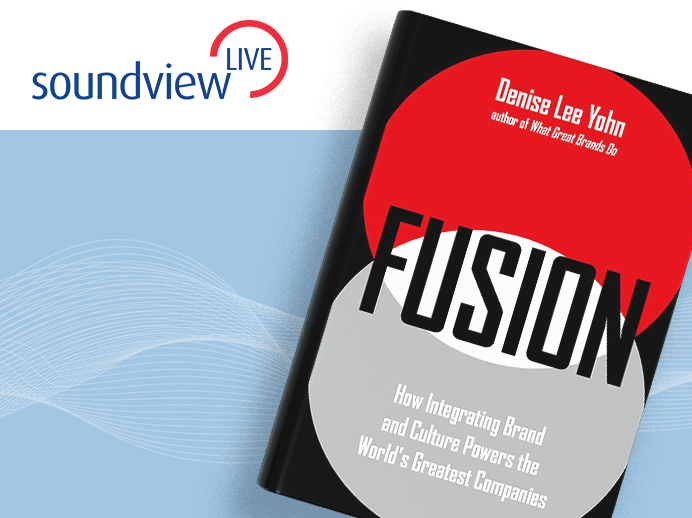 Independently, brand and culture are powerful, unsung business drivers. But Denise Yohn shows that when you fuse the two together to create an interdependent and mutually-reinforcing relationship between them, you create organizational power that isn't possible by simply cultivating one or the other alone.
In this Soundview Live webinar, Yohn provides the audience with a roadmap from her best-selling book, Fusion, for increasing competitiveness, creating measurable value for customers and employees, and future-proofing their business.
About the Speaker
Denise Lee Yohn
Blending a fresh perspective, twenty-five years of experience, and a talent for inspiring audiences, Denise Lee Yohn is a leading authority on building and positioning exceptional brands. Denise initially cultivated her brand-building approaches through several high-level positions in advertising and client-side marketing. She served as lead strategist at advertising agencies for Burger King and Land Rover and as the marketing leader and analyst for Jack in the Box restaurants and Spiegel catalogs. Denise went on to head Sony Electronic Inc.'s first-ever brand office, where she was the vice president/general manager of brand and strategy and garnered major corporate awards.
Back to all webinars
More Webinars