How to Create Urgency & Growth in a Nanosecond Culture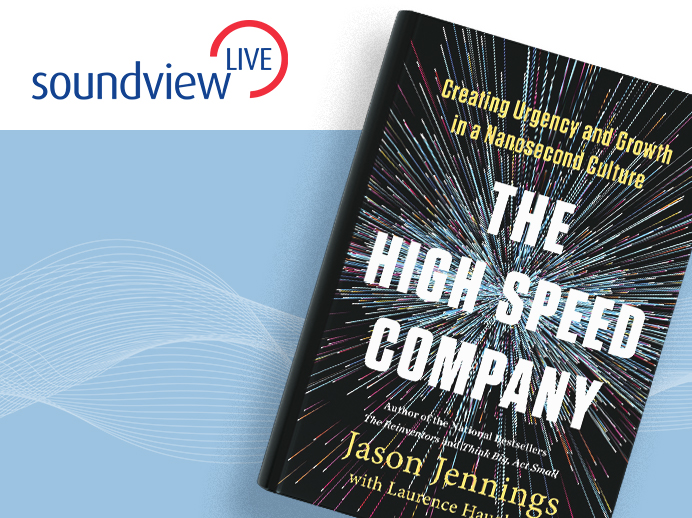 In this Soundview Live webinar, How to Create Urgency & Growth in a Nanosecond Culture, Jason Jennings draws on years of research and 11,000+ in-depth interviews with executives, business owners, and CEOs across the country to uncover how successful leaders build a culture that supports speed, innovation and growth. Based on his findings, he offers prescriptions for creating teams that consistently grow revenues and profits through a purpose of doing well by doing good, guiding principles to make fast decisions, a laser focus on exceeding customer expectations, and practices that support transparency and accountability.
About the Speaker
Jason Jennings
Jason Jennings is a researcher and one of the most successful and prolific business and leadership authors in the world and his greatest thrill is helping lead individuals and companies to their full economic potential.
He began his career as a radio and television reporter and was the youngest radio station group owner in the nation. Later, he founded Jennings-McGlothlin & Company, a consulting firm that became the world's largest media consultancy and his legendary programming and sales strategies are credited with revolutionizing many parts of the broadcasting industry.
Critics call his books, "extraordinarily well researched, insightful, crisply written, accessible, intriguing and a vital resource for everyone in business," and USA TODAY calls Jennings one of the three most in-demand business speakers on the planet along with the authors of Good to Great and In Search of Excellence.
Back to all webinars