Rebooting Business and the World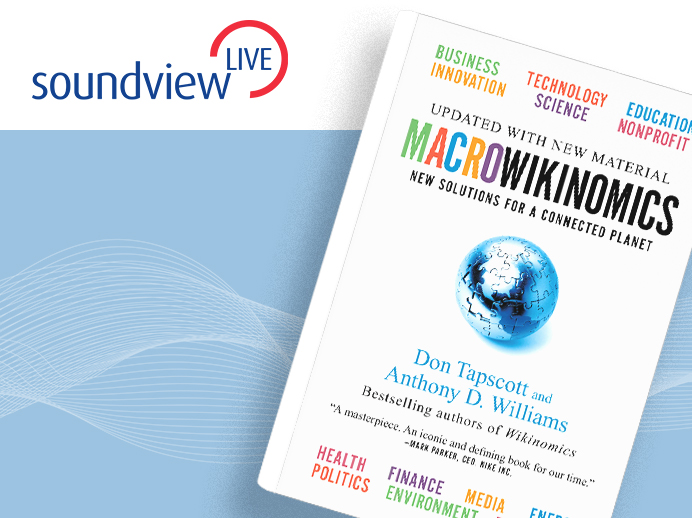 In this Soundview Live webinar, Don Tapscott demonstrates that collaborative innovation is not only transforming our economy but all of society and its many institutions.
Tapscott argues that the onus is on each of us to lead the transformation in our households, communities and workplaces. After all, the potential for new models of collaboration does not end with the production of software, media, entertainment and culture. Why not open source government, education, science, the production of energy, and even healthcare?
Drawing on an entirely new set of original research conducted with countless collaborators in fields such as healthcare, science, education, energy, government and the media, Tapscott tells the stories of some of the world's most dynamic innovators, from a global citizen's movement working to reverse the tide of disruptive climate change to for-profit startups that are turning industries ranging from music to transportation on their head.
About the Speaker
Don Tapscott
Don Tapscott is the author of 10 widely read books about information technology in business and society, and recently completed a $4 million investigation of how firms will innovate in the 21st Century entitled IT and Competitive Advantage, funded by 22 global corporations. He holds a Master's degree in Research Methodology and an Honorary Doctor of Laws.
Back to all webinars
More Webinars