How to Build Trust in Sales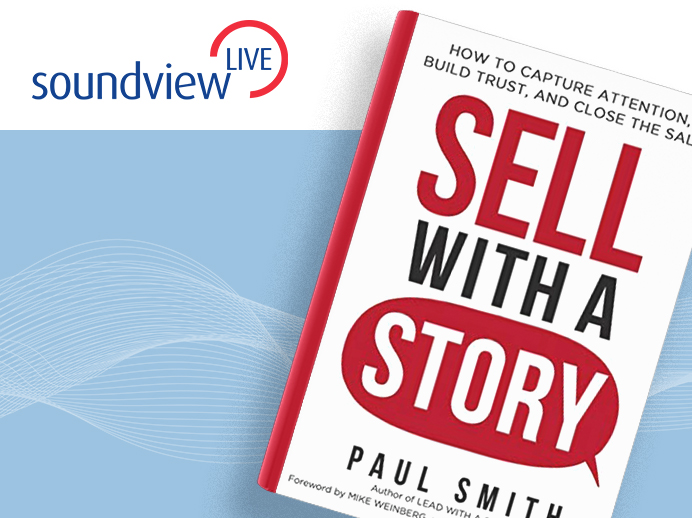 Despite all the high-tech tools available to salespeople, the most personal method still works best. Storytelling packs the emotional punch to turn routine presentations into productive relationships. It explains products or services in ways that resonate; it connects people and creates momentum. Stories speak to the part of the brain where decisions are made.
In this Soundview Live webinar, How to Build Trust in Sales, Paul Smith identifies the ingredients of the most effective sales stories and offers model stories, skill-building exercises, and enlightening examples from Microsoft, Costco, Xerox, Abercrombie & Fitch, Hewlett Packard.
About the Speaker
Paul Smith
Paul Smith is a popular keynote speaker and corporate trainer in leadership and storytelling techniques, a former executive and 20-year veteran of The Procter & Gamble Company and the author of three books.
In his 20 years with Procter & Gamble, Paul held leadership positions in both research and finance functions, and most recently served as director of consumer and communications research. Prior to P & G, Paul was a consultant for Arthur Andersen & Company. Paul holds a bachelor's degree in economics, and an MBA from the Wharton School at the University of Pennsylvania.
Back to all webinars