How to Achieve & Sustain Organizational Excellence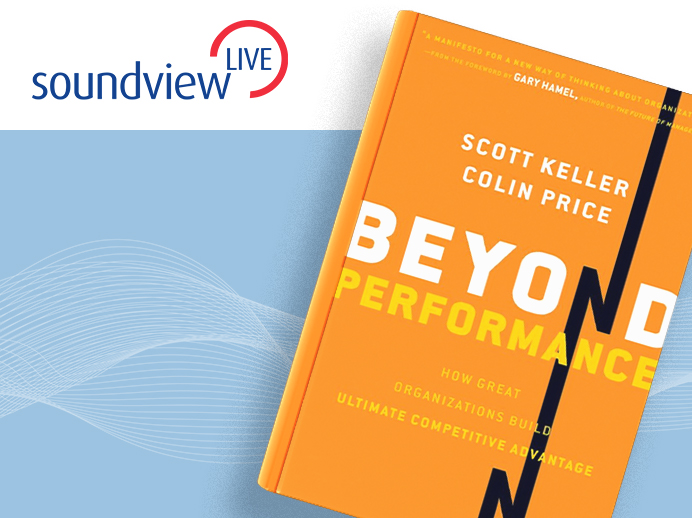 Evidence shows that only a third of organizations that achieve excellence are able to maintain it over decades. In business, most of today's companies will falter within 20 years. These statistics have devastating implications.
In this Soundview Live webinar, How to Achieve & Maintain Organizational Excellence, Scott Keller talks to those who intend to beat these odds. Based on one of the most extensive research efforts ever undertaken in the field of management, he presents the five questions around which leaders can deliver performance today while ensuring that their organizations stay healthy for the future.
The audio recording, video recording, slides, and a summary of Beyond Performance will be available to listen to or download from your Online Library immediately after check-out.
About the Speaker
Scott Keller
Scott Keller leads McKinsey's Transformational Change group in the Americas. He has worked with CEOs and top teams to deliver substantial improvements in clients' revenue, share prices, and customer satisfaction. At the same time, he has helped clients to strengthen employee engagement and cost efficiencies, reducing employee turnover and deepening collaboration across businesses.
Scott regularly hosts CEO roundtables on leadership and change management, including at McKinsey's Leadership Retreat and at the World Economic Forum.
Outside of McKinsey, Scott is a co-founder and board member of Digital Divide Data (DDD), a social enterprise that utilizes a sustainable IT service model to benefit some of the world's most disadvantaged. DDD was ranked by Fast Company magazine as a global Top Innovator.
Back to all webinars