How the Best Leaders Make Everyone Smarter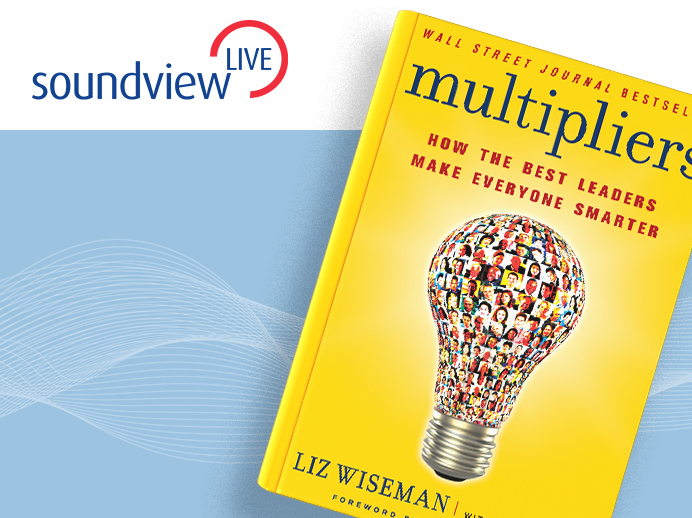 In this Soundview Live webinar, How the Best Leaders Make Everyone Smarter, Liz Wiseman explores two leadership styles, the Diminisher and the Multiplier, and demonstrates that Multipliers get twice the capability from people as Diminishers do. Wiseman also identifies five disciplines that distinguish Multipliers and explains how to develop these skills and practices.
About the Speaker
Liz Wiseman
Liz Wiseman teaches leadership to executives around the world. She is the President of the Wiseman Group, a leadership research and development firm headquartered in Silicon Valley, California. Some of her recent clients include: Apple, Dubai Bank, Genentech, Nike, PayPal, Salesforce.com and Twitter. Liz has been listed on the Thinkers50 ranking and named one of the top 10 leadership thinkers in the world.
A former executive at Oracle Corporation, she worked over the course of 17 years as the Vice President of Oracle University and as the global leader for Human Resource Development. She is a frequent guest lecturer at BYU, Harvard, the Naval Postgraduate School, Stanford and Yale. Liz holds a Bachelor's degree in Business Management and a Masters of Organizational Behavior from Brigham Young University.
Back to all webinars