How the BEST Leaders Ignite Energy and Fuel High Performance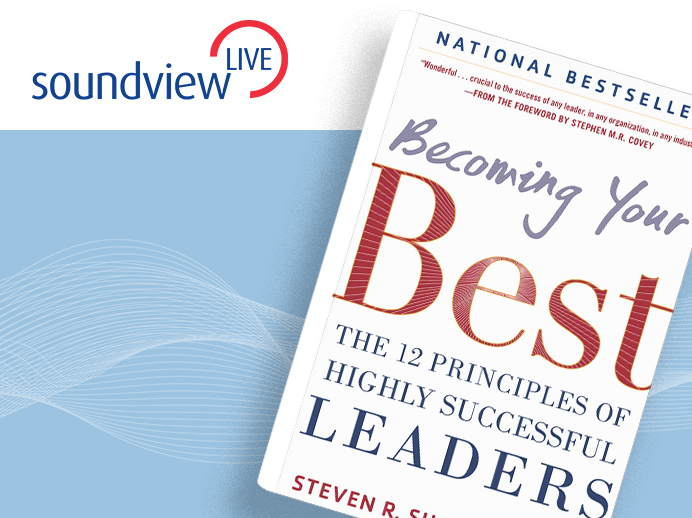 Running a business, department or family in today's high-pressure landscape gets more difficult every year. Techonolgy is increasing at a rapid pace, stress levels are up, and research shows that on average, $26,041 per employee each year is lost in productivity due to communication barriers.
Based on the #1 National Bestselling book Becoming Your Best: The 12 Principles of Highly Successful Leaders – which includes 40 years of research from peak performing companies – in this Soundview Live webinar Steve Shallenberger will help you leverage the 12 principles that propel teams and organizations to the top! These tools and processes drive the kind of innovation that turns good teams and companies into industry leaders – all while living a well-balanced personal life. Steve will provide advice, tools and examples for turning your thoughts into action and bringing out the best in your teams and employees!
About the Speaker
Steven Shallenberger
Steven Shallenberger has more than 40 years of experience as a successful business owner, trusted senior executive, professional corporate trainer, and best selling author. He is the founder and president of Becoming Your Best Global Leadership. Steve and his team provide award winning training and keynotes helping teams and leaders tackle some of their greatest leadership challenges around the world. As a young entrepreneur, Steve successfully built numerous organizations from the ground up. During those years, he continued his education at the Harvard Business School. Steve was also a trusted advisor for Stephen R. Covey. Steve was a key leader in Covey's organization who helped build the world-renowned Covey Leadership Center. He led a stalwart team and was responsible for the development and distribution of the original Covey planner.
Back to all webinars