How Innovative Leaders Drive Exceptional Outcomes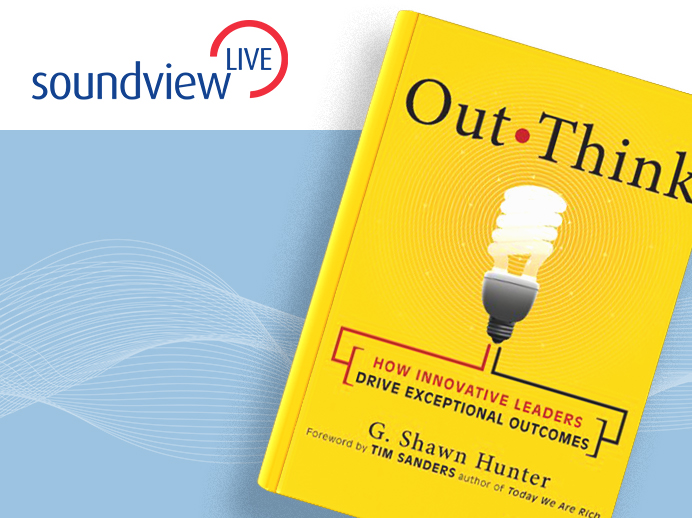 How do we, as leaders, deal with this continuing upheaval in the marketplace? How do we out think our competitors and think outside of the norm to achieve continuing success?
In this Soundview Live webinar, How Innovative Leaders Drive Exceptional Outcomes, G. Shawn Hunter presents many of the truths from emerging innovative leadership practices that guide reliable value creation from around the world. From his book Out Think comes a set of ideas and practices to help companies understand and grow the innovative leadership capacities within their organizations to drive exceptional results.
Available: audio recording, video recording
About the Speaker
G. Shawn Hunter
Shawn Hunter is Executive Producer & Vice President for Leadership Solutions at Skillsoft. For over a decade Hunter has interviewed, collaborated with, and filmed, hundreds of leading business authors, executives, and business school faculty in an effort to assemble video learning solutions. He started this journey as an entrepreneur, and later expanded that business for Skillsoft. Hunter originally co-founded Targeted Learning Corporation with his father Hal Hunter, Ph.D., which was acquired by Skillsoft in February 2007.
Prior to founding TLC with his father, Shawn taught English in Korea, worked on a ranch in Montana, was a ski instructor in Colorado, and bicycled about the U.S. He lives in Maine with his wife Amy and three children.
Back to all webinars