Leading at a Higher Level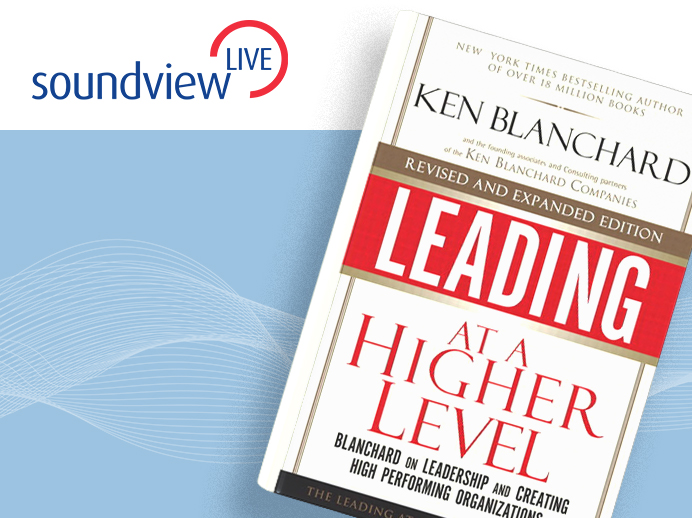 In their latest book Leading at a Higher Level, Ken Blanchard and his associates at The Ken Blanchard Companies® take the concept of leading to a higher level. Ken Blanchard argues that leadership must have a "higher purpose" than just profit or personal gain. This higher purpose involves the developing of people and is defined as "the process of achieving worthwhile results while acting with respect, care, and fairness for the well-being of all involved."
In this Soundview audio conference, Dr. Blanchard discusses the importance of this concept of leadership, and how it can transform people and organizations. You will learn how leading at a higher level can unleash your customers and employees and bring success and profitability to your company.
The MP3 recording and slides from this event as well as a book summary for Leading at a Higher Level will be available to listen to or download from your Online Library immediately after check-out.
About the Speaker
Ken Blanchard
Ken Blanchard is the author of The One Minute Manager (with Spencer Johnson), a business classic that has sold more than 12 million copies and remains on best-seller lists despite its publication more than 30 years ago. With Sheldon Bowles, he co-authored a trilogy on customer service excellence: Raving Fans, Gung Ho!, and Big Bucks. A prolific writer, he has also written The On-Time, On-Target Manager; Customer Mania!; High Five!; Managing by Values and The Leader Within, among many others. He is Chief Spiritual Officer of The Ken Blanchard Companies, an international training and consulting firm he and his wife founded in 1979.
Back to all webinars