The Three Disciplines of Advanced Strategic Thinking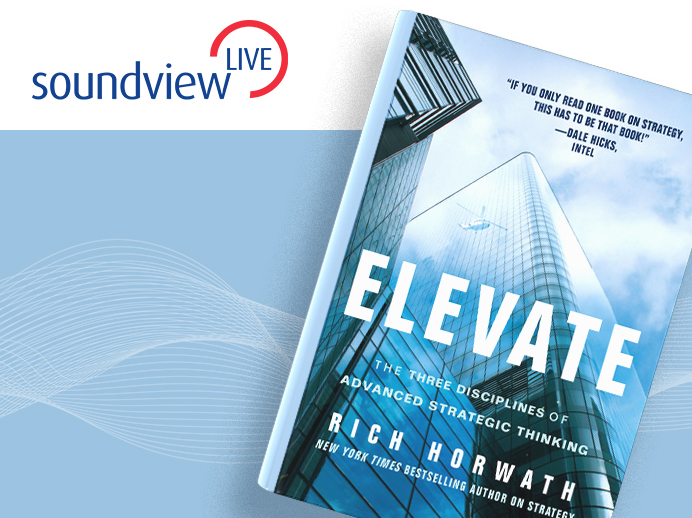 In this Soundview Live webinar, The Three Disciplines of Advanced Strategic Thinking, Rich Horwath shares with leaders a powerful framework called the Three Disciplines of Advanced Strategic Thinking: Coalesce, Compete and Champion. Using this framework as a guide, Horwath provides leaders with dozens of practical tools to help them get their teams out of the tactical weeds of the business and design strategies to provide superior value to customers.
About the Speaker
Rich Horwath
Rich Horwath is a New York Times, Wall Street Journal and USA Today bestselling author on strategy. As the CEO of the Strategic Thinking Institute, Rich leads executive teams through the strategy process and has helped more than 50,000 managers around the world develop their strategic thinking skills. A former Chief Strategy Officer and professor of strategy, he brings both real-world experience and practical expertise to help leaders build their team's strategic capabilities.
Rich's innovative work in the field of strategic thinking has created dozens of proprietary offerings including group workshops, assessments, books, mobile apps, workbooks, software, podcasts, videos and one-to-one strategic counsel. Rich earned an MBA with Distinction from the Kellstadt Graduate School of Business at DePaul University and served as a professor of strategy at the Lake Forest Graduate School of Management. He resides in Barrington Hills, Illinois.
Back to all webinars
More Webinars