Free Yourself from Conflict at Work, at Home, and In Life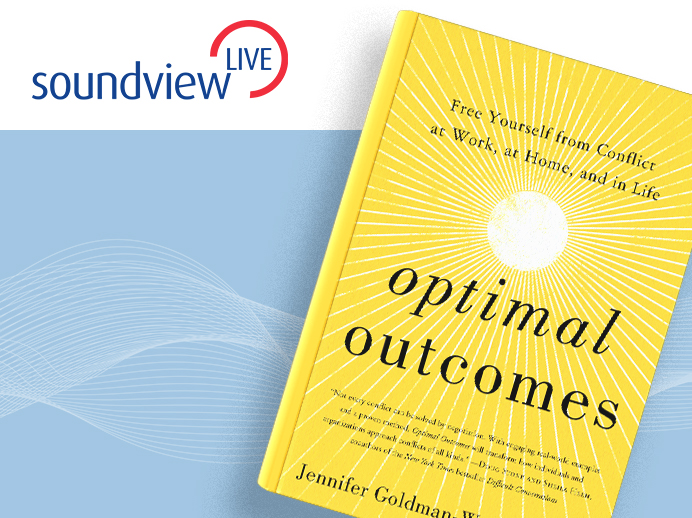 Where can you turn when your attempts to resolve conflict fail? You are supposed to sit down, calmly talk through your differences, and find a solution. But what if nothing seems to work, no matter what you do? When situations resist resolution, the Optimal Outcomes Method teaches us conflict freedom.
In this Soundview Live webinar, founder and CEO of Alignment Strategies Group, Dr. Jennifer Goldman-Wetzler presents this innovative method, featured in her book, Optimal Outcomes, revealing eight groundbreaking practices proven to help people everywhere free themselves from conflict.
About the Speaker
Back to all webinars
More Webinars