Surviving Workplace Uncertainty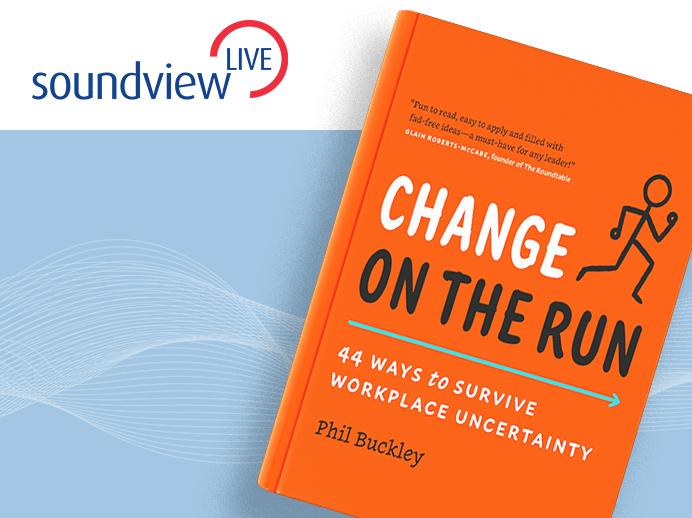 Join us for an exclusive webinar with change management expert, and author of Change On the Run, Phil Buckley. The only thing you can rely on in today's workplace is uncertainty. Being successful in change is not about being perfect; it's about being fast and effective so you can move onto the next task or challenge.
In this Soundview Live webinar, Phil Buckley offers guidance on how to navigate your way through change and disruption. Buckley will show you how he applies his 80/20 rule – honing in on one action that will deliver 80 percent results in 20 percent of the time, with key steps to achieving it.
About the Speaker
Phil Buckley
Phil Buckley is a senior change management professional with over twenty years of global experience developing and executing change strategies, including managing twenty-seven large-scale change projects, directly working with teams in twenty countries. His assignments include mergers, demergers, organization restructurings, efficiency drives, culture initiatives, strategy creation and deployments, and capability developments.
A few of his career highlights include co-leading global change management for the $19.6 billion Kraft-Cadbury merger, overseeing a team of forty change managers across sixty countries and leading the Americas change integration track for a $4.4 billion Cadbury acquisition of Adams Brands including organization structure design, culture development, and process harmonization.
Buckley's work has been featured in Forbes, Businessweek, and many other business publications. Phil holds a Bachelor of Commerce from the University of Toronto and a Diploma in Adult Education from St. Francis Xavier University.
Back to all webinars