Answers to the Biggest Questions of Change Leaders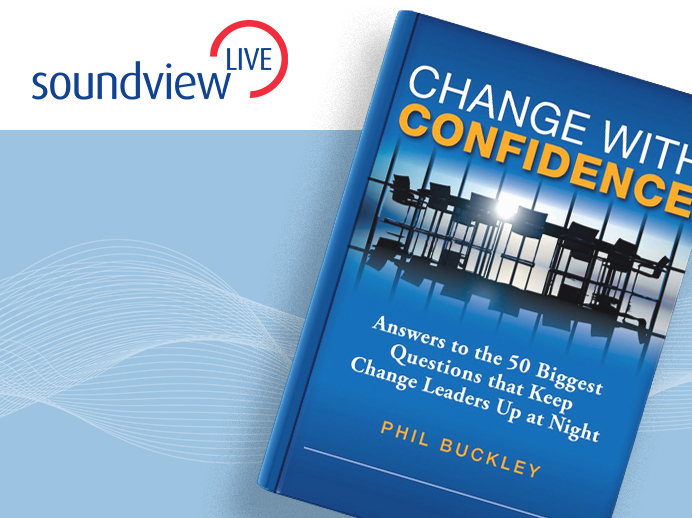 In this Soundview Live webinar, Answers to the Biggest Questions of Change Leaders, Phil Buckley provides actionable approaches to answering the five most important questions change leaders routinely ask about how to manage change successfully.
He has detected a pattern to what leaders typically don't know about managing change in their organizations, and distilled that pattern down to the top fifty questions that keep change managers up nights. He shares prescriptive techniques to build the confidence required to successfully tackle any change project.
Available: audio recording, video recording, slides, summary of Change with Confidence
About the Speaker
Phil Buckley
Phil Buckley is a senior change management professional with over twenty years of global experience developing and executing change strategies, including managing twenty-seven large-scale change projects, directly working with teams in twenty countries. His assignments include mergers, demergers, organization restructurings, efficiency drives, culture initiatives, strategy creation and deployments, and capability developments.
A few of his career highlights include co-leading global change management for the $19.6 billion Kraft-Cadbury merger, overseeing a team of forty change managers across sixty countries and leading the Americas change integration track for a $4.4 billion Cadbury acquisition of Adams Brands including organization structure design, culture development, and process harmonization.
Buckley's work has been featured in Forbes, Businessweek, and many other business publications. Phil holds a Bachelor of Commerce from the University of Toronto and a Diploma in Adult Education from St. Francis Xavier University.
Back to all webinars
More Webinars