Developing Your Influence from Anywhere in the Organization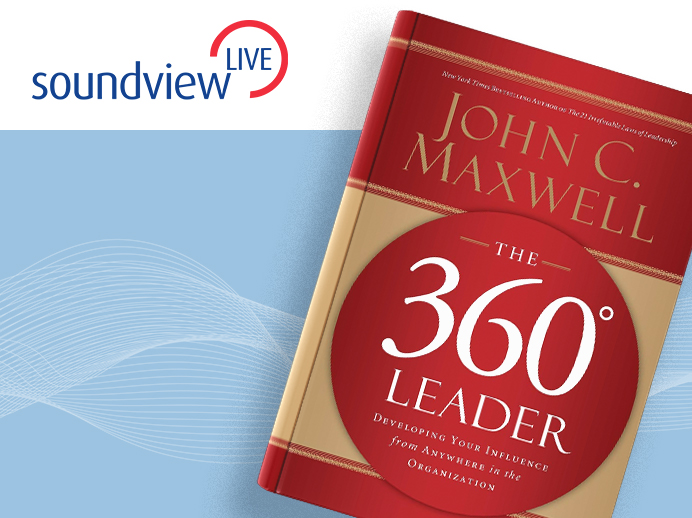 The 360° Leader is a concept designed to teach participants how to lead from any position in an organization. Important concepts, such as how to lead down as you manage your team are foundational — while unprecedented concepts such as how to lead across with those who are your organizational peers, and how to lead upward to those to whom you report — will be revolutionary to your leadership. It's these behaviors, leading across and leading up that revolutionize this century's leaders.
The MP3 recording from this event as well as a book summary for The 360° Leader will be available to listen to or download from your Online Library immediately after check-out.
About the Speaker
John C. Maxwell
John C. Maxwell is a #1 New York Times bestselling author, coach, and speaker who has sold more than twenty million books in fifty languages. He has been identified as the #1 leader in business by the American Management Association and the most influential leadership expert in the world by Business Insider and Inc. magazines.
He is the founder of the John Maxwell Company, the John Maxwell Team, EQUIP, and the John Maxwell Leadership Foundation, organizations that have trained millions of leaders from every country of the world. The recipient of the Mother Teresa Prize for Global Peace and Leadership from the Luminary Leadership Network, Dr. Maxwell speaks each year to Fortune 500 companies, presidents of nations, and many of the world's top business leaders.
Among the more than 70 books he has authored, a few of his best-sellers include The 21 Irrefutable Laws of Leadership, Winning With People, Leadership Gold, and Everyone Communicates, Few Connect.
Back to all webinars