Developing a High-Performing Team That Delivers Results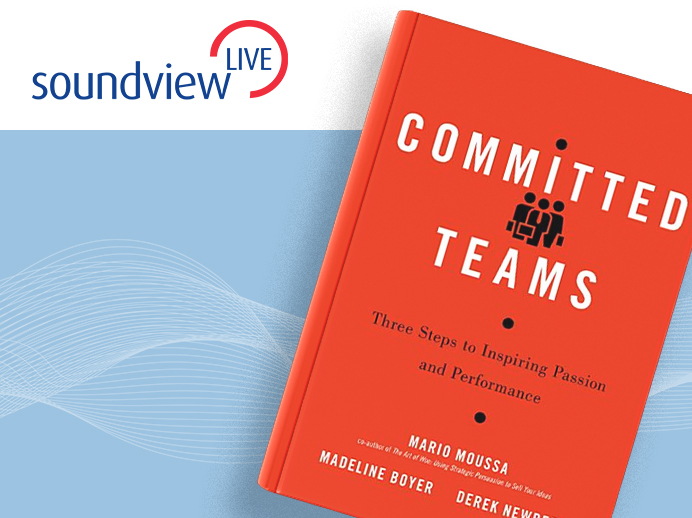 In order to build a high-performing team that delivers results, a deceptively simple philosophy comes to mind: set a direction, try to stay on track, and make adjustments when necessary. Easy to do? Hardly–especially when the typical workday is time-crunched, stressful, and deadline-driven.
In this Soundview Live webinar, Developing a High-Performing Team that Delivers Results, Mario Moussa presents us with a how-to guide that offers the pragmatic advice you need to help you gain buy-in for shared objectives, assign roles to the right people, and establish norms for effective collaboration.
About the Speaker
Mario Moussa
Mario Moussa earned his MBA from the Wharton School, and a Ph.D. from the University of Chicago's Committee on Social Thought. Moussa is an experienced speaker at conferences throughout North America and Europe, and has been widely published in the field of social theory.
Back to all webinars