Building Great Business Teams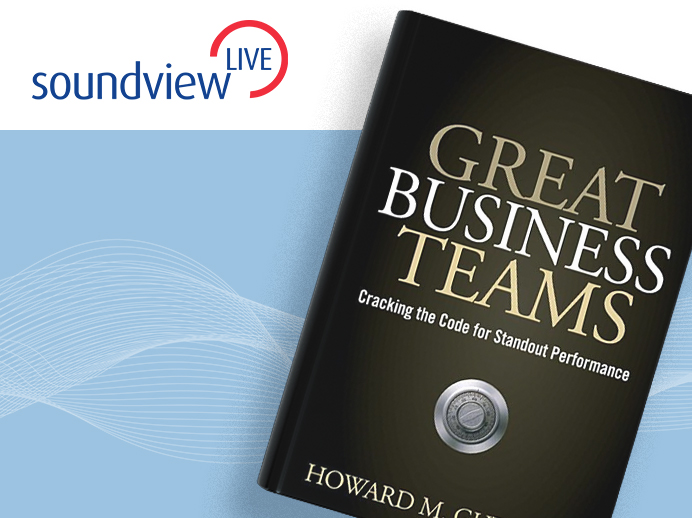 In this Soundview Live webinar Building Great Business Teams, renowned business consultant Howard M. Guttman takes you inside some of the world's most successful corporations — Johnson & Johnson, Novartis, Mars Incorporated, and L'Oréal, to name a few — to discover how a powerful new high-performance, horizontal organizational model has changed the way that leaders lead, team members function, challenges are met, and decisions are made.
Howard Guttman bases his keen insights on more than 25 years of work with major corporations. This event delivers all of the insights, techniques, and hard-won wisdom you need to create, operate, and sustain well-run and effective business teams that consistently achieve the highest levels of performance.
The audio recording, video recording, and slides will be available to listen to or download from your Online Library immediately after check-out.
About the Speaker
Howard M. Guttman
Howard M. Guttman is the principal of Guttman Development Strategies, Inc., a management consulting firm focusing of executive, management, and organization development. GDS clients include Colgate-Palmolive, Sara Lee Corporation, Campbell Soup, HBO, The New York Times, and Motorola.
Back to all webinars
More Webinars