Breakthrough Strategies to Earn Loyal Customers for Life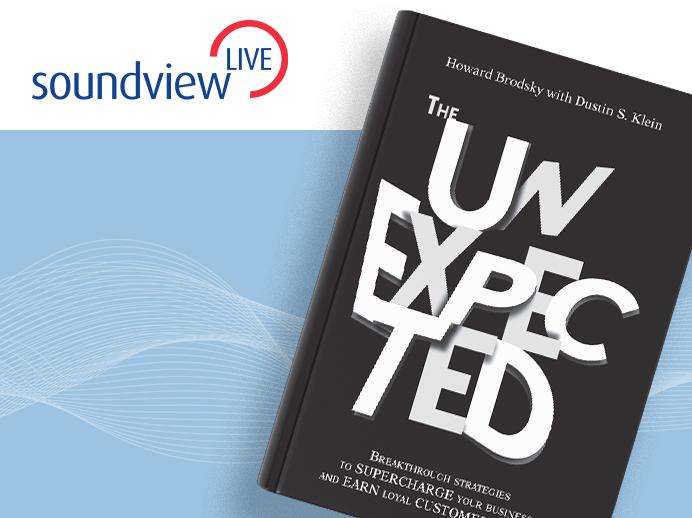 In this Soundview Live webinar, Breakthrough Strategies to Earn Loyal Customers for Life, Howard Brodsky and Dustin Klein demonstrate how providing the unexpected is memorable, distinguishable, viral and profitable. By empowering and teaching your employees to identify opportunities to do so, you will begin to create legendary stories about your business that will take on a life of their own. More important, your new brand ambassadors' storytelling will result in stronger relationships, new clients, repeat business, and ultimately, greater market share.
About the Speaker
Dustin Klein
Dustin Scott Klein is an award-winning business journalist, best-selling author and the publisher of Smart Business magazine, a national chain of management journals for senior executives. Dustin is a former news reporter and business editor, as well as noted speaker on innovation, entrepreneurship and the art of storytelling.
Howard Brodsky
Howard Brodsky is co-founder, chairman and co-chief executive officer of CCA Global Partners, one of the largest privately held companies in the United States. CCA comprises 16 affiliated companies with more than 2,700 locations worldwide and aggregated annual sales in excess of $10 billion. A pioneer of the cooperative business model, Howard has dedicated his career to helping entrepreneurs build successful businesses by applying his scalable business models to other industries.
Back to all webinars