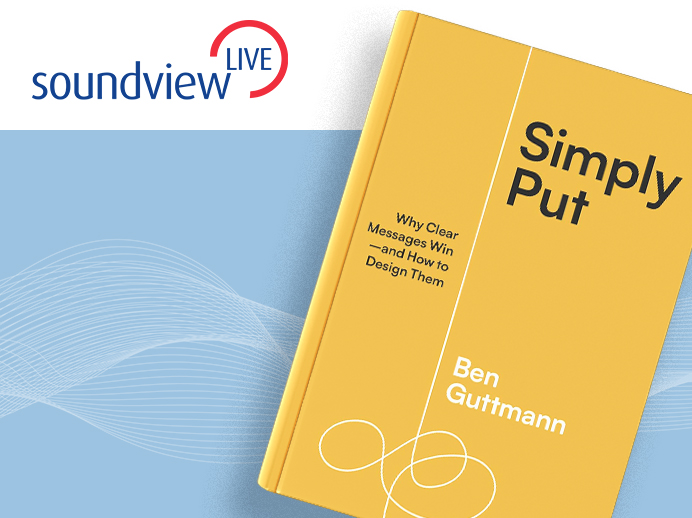 In this Soundview Live webinar, Ben Guttmann, author of the book Simply Put, unveils a five-part framework that allows anybody to communicate with clarity. Guttmann will help you connect with ideas in ways that are at once practical and energizing. If you need to communicate your work more effectively, this webinar is for you.
In This Webinar, You Will Learn:
Why some messages work when others don't.
Why some ideas break through when others don't.
Why some slogans stick in your brain when others don't.
How to design messages that work.
The 5 principles of simple messages.
About the Speaker
Ben Guttmann
Ben Guttmann is a marketing entrepreneur and educator who has helped hundreds of clients, ranging from the NFL to Nobel Laureates, from I Love NY to #1 New York Times best-selling authors. He is co-founder of Digital Natives Group, which has worked with more than 60 authors. Since 2014, he has taught at Baruch College and has been a fulltime community leader in New York City, active in Long Island City Partnership, Queens Economic Development Corporation, Queens Community Board and Queens Tech Night.
Back to all webinars
More Webinars