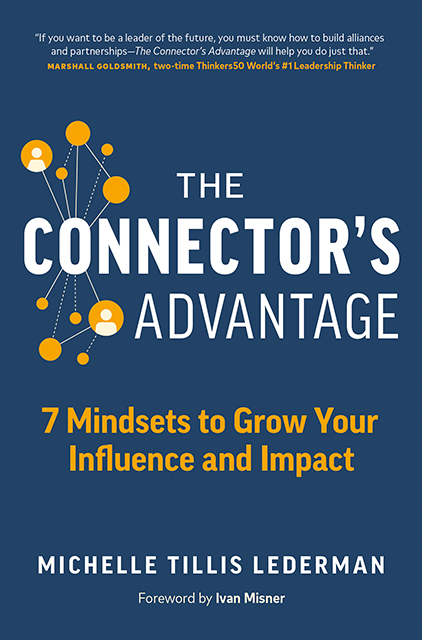 The Connector's Advantage
7 Mindsets to Grow Your Influence and Impact
10min
reading /
14min
listening time
About the summary
In The Connector's Advantage, Michelle Tillis Lederman shows you what it means to be a Connector and how to become one. By looking at common mindsets and techniques of great Connectors, Lederman lays out the exact steps for growing your connections. From these relationships, you can impact the world and become a Connector in your own life. As you become a Connector, you will have a more significant impact on yourself, as well as those around you.
In This Summary, You Will Learn:
Why connections matter.
What distinguishes Connectors from other networkers.
The 7 mindsets of Connectors.
How to become a Connector.
Buy the book at Amazon