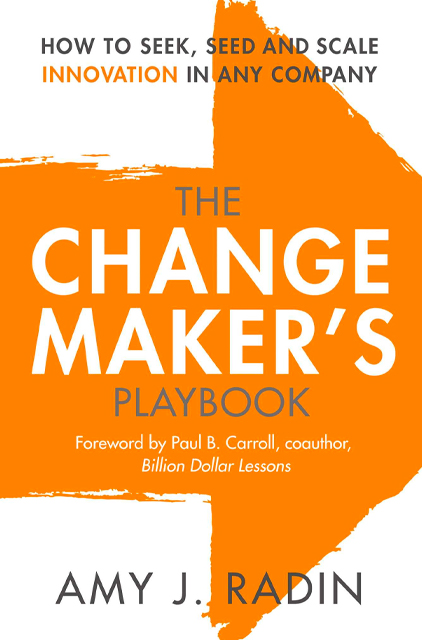 The Change Maker's Playbook
How to Seek, Seed and Scale Innovation in Any Company
15min
reading /
21min
listening time
About the Summary
In the stories, tools, techniques and advice inside The Change Maker's Playbook, leaders will find tangible steps to find and safeguard the plans that will deliver the sustainable business-changing impacts – new customers, new relationships, new sources of value and growth their businesses need. Radin's 9-part framework shows leaders how to find the big ideas and follow them through implementation. Three phases – Seeking, Seeding and Scaling – organize the framework in a format that outlines every step of the way.
In This Summary, You Will Learn:
How purpose is different from a vision statement or slogan.
The key traits of resourceful leaders.
Essential questions to help you create your business model.
How to anticipate and adapt in today's fast-paced innovation landscape.
Buy the book at Amazon