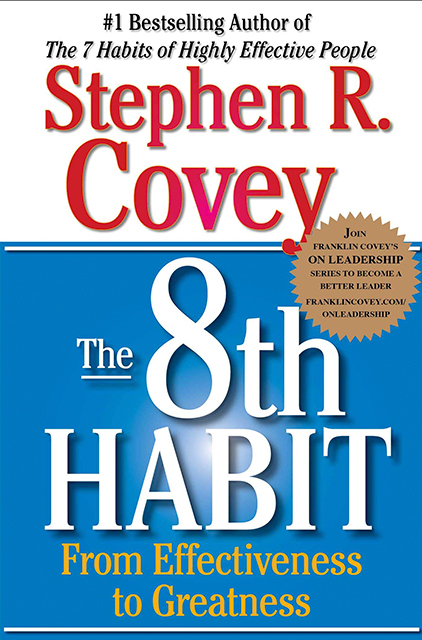 The 8th Habit
From Effectiveness to Greatness
15min
reading time /
25min
listening time
About the Summary
For individuals and organizations, excellence is no longer merely an option — survival requires it. But to thrive, excel and lead in our Knowledge Worker Age, we must move beyond effectiveness to greatness. Leadership guru Stephen Covey writes that accessing a higher level of human genius and motivation requires a sea change in thinking: a new mind-set and skill set — in short, an additional habit to those featured in his book The 7 Habits of Highly Effective People. Covey explains that the crucial challenge is to find our own voice and inspire others to find theirs.
In This Summary, You Will Learn:
How the power of win-win thinking benefits everyone.
How to increase your influence by understanding ethos, pathos, and logos.
Why servant leaders are typically the top people in great organizations.
Why using the Balanced Scorecard is a key component of organizational success.
How to create 8th Habit leaders.
Buy the book at Amazon