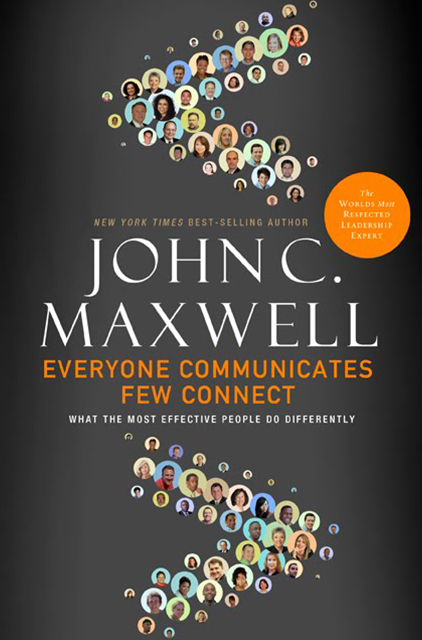 Everyone Communicates, Few Connect
What the Most Effective People Do Differently
About the Summary
In Everyone Communicates, Few Connect, world-renowned leadership expert John C. Maxwell says if you want to succeed, you must learn how to connect with people. And while it may seem like some folks are just born with it, the fact is anyone can learn how to make every communication an opportunity for a powerful connection. In this book summary, Maxwell offers his proven method — Five Principles and Five Practices — so you can connect one-on-one, in a group, or with an audience.
In This Summary You'll Learn:
How to find common ground.
How to keep your communication simple.
How to capture people's interest.
How to inspire people.
How to stay authentic in all your relationships.
Buy the book at Amazon