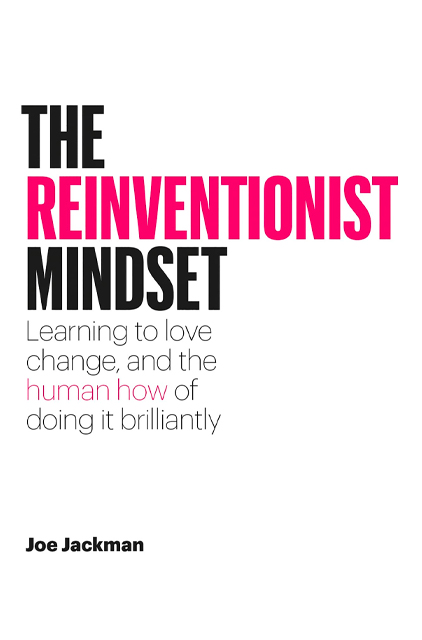 The Reinventionist Mindset
Learning to Love Change, and the Human How of Doing It Brilliantly
About the Summary
Humans resist change, even when they know it's essential to survival. In The Reinventionist Mindset author Joe Jackman encourages business leaders and entrepreneurs to recognize that the greatest risk to their organizations lies not in the future, but in the present and explains how to stay relevant—or return to relevance—quickly and humanly.
In This Summary You'll Learn:
The five principles of the Reinventionist Mindset.
Why the greatest risk of failure is in the present, not future.
The importance of moving fast to reinvent your business.
The rules of the "game" of reinventing your business.
Buy the book at Amazon