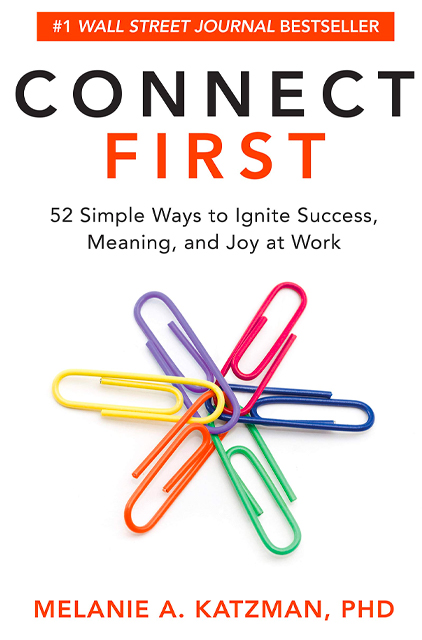 Connect First
52 Simple Ways to Ignite Success, Meaning, and Joy at Work
15min
reading /
19min
listening time
About the Summary
Strong relationships are the bedrock of lasting success, meaning, and joy at work. In Connect First, Dr. Melanie Katzman shows you an impactful approach to connect first as fellow humans, then as co-workers and colleagues, to forge the deep bonds that make a significant difference. Katzman presents actions that you can take immediately to create a deeply rewarding work life by connecting to yourself, your organization, and the world at large.
In This Summary, You Will Learn:
Why emotions matter at work and how to use them as a source of energy.
Key strategies to establish respect, use your senses, and be self-aware.
How to foster loyalty, harmony, and courage.
How to dream big so you can have a big impact.
Buy the book at Amazon