Ryan Mathews
Ryan Mathews is a futurist with FirstMatter, a Westport, Connecticut based futuring consultancy recognized for providing
creative and innovative business solutions. A popular international speaker and consultant, he is recognized for his expertise and understanding of
consumer goods, demographics and lifestyle analysis, and work in the areas of e-commerce and the information economy.
He has provided consulting services and advice to a variety of international companies, including Coca-Cola, Unilever, General Motors, and
Procter & Gamble to anticipate the trends shaping corporate America, global business, and e-commerce.
More From The Author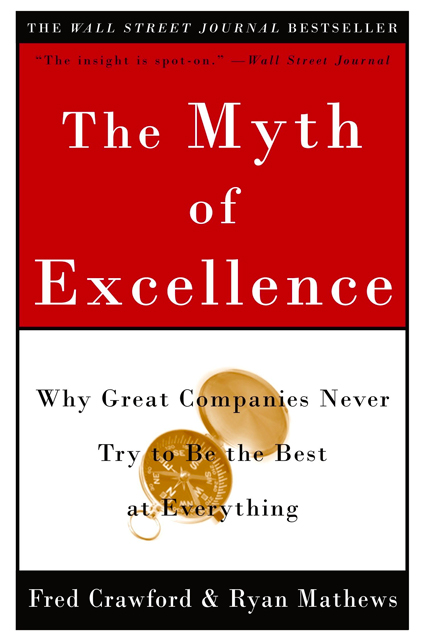 The Myth of Excellence
Ryan Mathews,
Fred Crawford