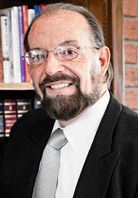 George S. Everly, Jr.
Dr. George Everly Jr., Ph.D., is considered one of the "founding fathers" of the modern era of stress management and disaster mental health. He currently serves as Associate Professor of Psychiatry and Behavioral Sciences at the Johns Hopkins University School of Medicine, Professor of Psychology at Loyola University Maryland, and Executive Director of Resiliency at UMBC Training Centers.
In addition, he serves on the faculties of the Johns Hopkins Public Health Preparedness Programs and the Department of International Health, both at the Johns Hopkins Bloomberg School of Public Health. Dr. Everly has served as a consultant to FEMA, the FBI National Academy, ATF, and US Federal Air Marshals, and was formerly Senior Research Advisor, Office of His Highness the Amir of Kuwait.
More From The Author